'Together In Music' Programme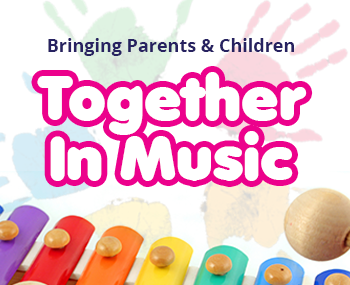 "Together in Music" is a community based programme which aims to empower mums, dads and/or carers to help their child develop through the use of music, while raising awareness about Music Therapy in Belfast & Northern Ireland.
We believe it is important for parents to interact, bond and play with their child from a young age. Music is an excellent way to achieve this, and as a result parents and children can have fun yet meaningful interactions. Singing, dancing, playing instruments and relaxing to music are not only great for promoting parent-infant bonding but an excellent tool for stimulating a child's overall development.
Classes last up to 1hr and are for children aged from 6 months to 4 years.
---
Together In Music Will:
Help strengthen parent–infant & family relationships through the promotion of positive interactions in a friendly & relaxed environment
Encourage positive parenting behaviours, skills and confidence
Promote child development in a fun & creative way
Empower new parents to interact and bond with their child and give them opportunity to learn new skills and develop stronger relationships
Use music to address any attachment issues primarily by encouraging parent responsiveness within the music making and explaining that this same responsiveness can be applied in different situations